Warranty: 5 years
After-sale Service: Online technical support
Project Solution Capability: graphic design, 3D model design
Application: Hotel
Design Style: Contemporary
Function: Fireproof, Heat Insulation, Moisture-Proof, Mould-Proof, Smoke-Proof, Waterproof
Feature: Artistic Ceilings, Honeycomb Ceilings, Integrated Ceilings, Perforated Ceilings
Ceiling Tile Shape: Rectangle
Ceiling Tile Type: PVC Ceilings
Product Name1: Top Corner
Product Name2: Ceiling Accesories
Product Name3: Jointer
Product Name4: Corner mould
Product Name5: U clip
Product Name6: End Jointer
Product Name7: H Jointer
Style1: Classic
Style2: Modern
Packaging Details: PE filmCartonCustomer requested
Port: ZheJiang Port
HangZhou Chenyu Plastic Co., Ltd
Factory overview:
Test report from Intertek:
Specifications of our products:

PVC Ceiling& Wall Panel
Thickness
4.5mm,5mm,6mm,7mm,7.5mm,8mm,9mm,10mm,12mm,15mm,20mm
Width
10cm, 15cm ,18cm,20cm, 25cm,30cm,38cm,40cm,60cm
Length
2m,2.7m,3m,3.66m,4m,5.8m,5.95m,or by customer requested
Special Specifications
595*595mm,600*600mm,603*603mm
PVC Content
30%, 35%, 40%, 45%, 50%, 60%, 70%, 80%
Descriptions of PVC Ceiling/Wall Panel:
Widely used in dining places, hospitals, schools, supermarkets, hotels, apartments, office places,commercial area.
Self-fire extinguishing, non-flammable
Resistance to weather/ special chemicals; Waterproof / Washable
It is impenetrable by insects or termites, and won' t rot or rust
Enviornmently friendly and stable longevity
Easy installtion and maintenance, easy to be cut, drilled, nailed, sawed, and riveted
Various kinds of colors and patterns for customer's choice
Advantages of our products:
Fire Resistance
Easy Clean
Water proof, Moisture proof
High Strength
Designs:
We have hundreds of designs for customers to choose, please ask for more.
Accessories:
PVC ceiling corners:
Ceiling T-grid/T-bar:
Order Conditions:

| | |
| --- | --- |
| Payment: | TT(30% deposit, balance against the copy of BL), L/C(100% at sight) |
| Delivery: | 7-10 days for 1X20GP, 12-15 days for 1X40HQ, after receiving your deposit |
| Packing: | 10 pcs in per PE or shrink film. (or as customer required in carton with extra cost) |
| MOQ: | 1X20GP, around 3500 m2 |
| Supply ability: | 18 production lines, around 500,000 m2 per month |
| Main markets: | Africa (Ghana, South Africa, Angola, Kenya, );Amercian (Costa Rica, Nicaragua, Dominican, Brazil, Xihu (West Lake) Dis.via …);Other countries (Iraq, UAE, Malaysis, Georgia, Bulgaria …) |
Packaging and Shipping:
Showroom:
FAQ:
1. Q: Why choose us?
A: We are factory direct selling, we have exported for more than 12 years, quality guaranteed and LOW Price. we have intertek test report, SGS, ISO9001, SONCAP etc., certifications.
2. Q: Can we make an OEM order?
A: Yes of course, we can supply goods as customer requested.
3. Q: How do we guarantee our quality?
A: Each step is strictly controlled by our QC team to make sure all products turn out great. We have workers on hand 24 hrs a day to check the operation of each machine and adjust it if needed.
4. Q: Do we offer samples, is it free?
A: Yes we do! We can offer samples for FREE if customer needed, but postage is not included.
If you are interested in our products or have any questions, please feel free to email us or contact me by Whatsapp: 15967306402
Why Your Car Makes High-Pitch Noises When You Drive
If your car is making high-pitched noises when you drive, you may have a bad u-joint. The noises can vary depending on the speed you're driving. They might be caused by a broken u-joint or may be caused by a bad belt or pulley in your engine.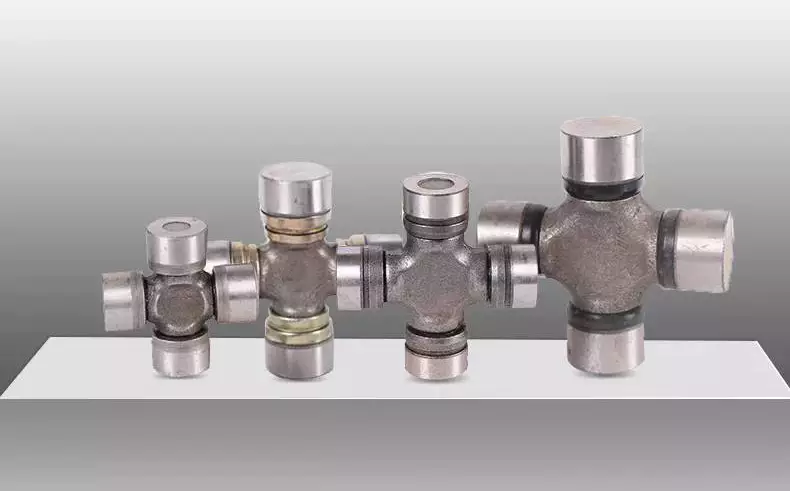 Types
There are different types of u joints. Some are grooved while others feature an inside snap ring. The type of bearing cup on the bottom of the u-joint determines the type. The other two types are composed of the same bearing cup style but with two different styles of snap rings. The most common type of u-joint is the grooved u-joint.
The Hooke style u-joint is the most common universal joint in the United States. It has two rods attached to each other at their center using four pins. The outer half of each rod is slender and the inner half is thicker. Robert Hooke invented this type of u-joint in 1662 as he worked on astronomical measuring tools and clock mechanics.
Whether you need to replace a U-joint or replace it altogether, you can make the process easier by following a few steps. First, you must remove the old one. You can use a flathead screwdriver or a chisel to remove the old one. Make sure to lock the steering column when removing the U-joint.
The U-joint is a universal joint that connects the drive shaft to the transmission output shaft or the differential pinion gear shaft. It has to be flexible enough to allow the drive shaft to move up and down, which is crucial for the transmission to work smoothly. In addition, it fixes the misalignment between the rear axle and the transmission. The rear axle drives the rear wheel, which forces the vehicle forward. When the vehicle is hit by bumps, the driveshaft bends, which disrupts the transmission sent by the engine.
Unlike constant-velocity joints, u-joints are subject to massive pressure and friction, and they can wear out over time if not maintained properly. If you are concerned about your u-joints, check them at least once a year for any abnormalities and lubrication. If you find that your u-joints are not performing as expected, you should consult a mechanic.
Bad u-joints can be hard to detect. Symptoms include excessive vibration, rusted grease seals, or shuddering when you shift gears. If you experience any of these symptoms, you should have them checked out by an ASE certified mechanic as soon as possible. A faulty u-joint can damage your car's drive shaft and can be a costly repair.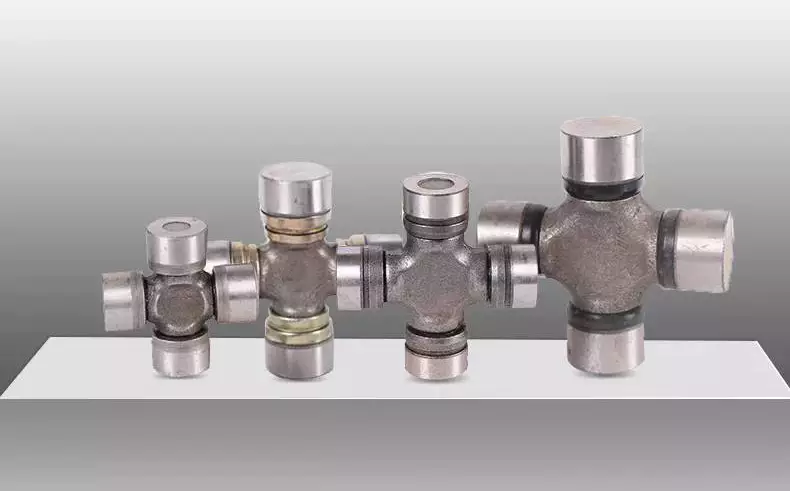 Cost
While you may be worried about the cost of a u joint replacement, it can be quite affordable. Most of the time, a replacement procedure will cost between $240 and $288, including labor and parts costs. However, these prices do not include any fees or taxes. These figures may vary based on the type of vehicle you drive.
The cost of a U joint replacement will depend mainly on the mechanic's rate. The average mechanic charge $60 per hour and 20 percent of the repair cost. Large chains charge up to $200 per hour, while "cheap" places charge as little as $15 per hour. However, be aware that a cheaper place may not have proper insurance or even a proper facility to handle your vehicle.
When you decide to replace your u-joint, make sure you get an OEM part. It should be available for less than $200, but this cost may vary from vehicle to vehicle. You can check an online catalog for u-joints for your car to estimate the cost. However, you should also remember that the parts themselves should cost about $125 to $200.
It is important to have your vehicle inspected by a mechanic if you suspect your u-joint is worn out or damaged. This is because a damaged u-joint can cause transmission problems and cause your car to be unbalanced. To avoid any of these problems, it is best to have it replaced by a qualified mechanic. A mechanic should be able to properly select the new u-joint and grease it properly.
U-joint replacement is a simple procedure, which only requires disconnecting the drive shaft and installing the new one. The process usually takes about an hour, depending on the type of vehicle and how many U-joins you have. However, price will vary significantly based on the vehicle model, its type, and the number of u-joints in your vehicle.
A faulty u-joint can cause your car to run poorly, leaking transmission fluid, and damaging the transmission and brake lines. In the worst case scenario, it could lead to an accident and cost you thousands of dollars in repair costs.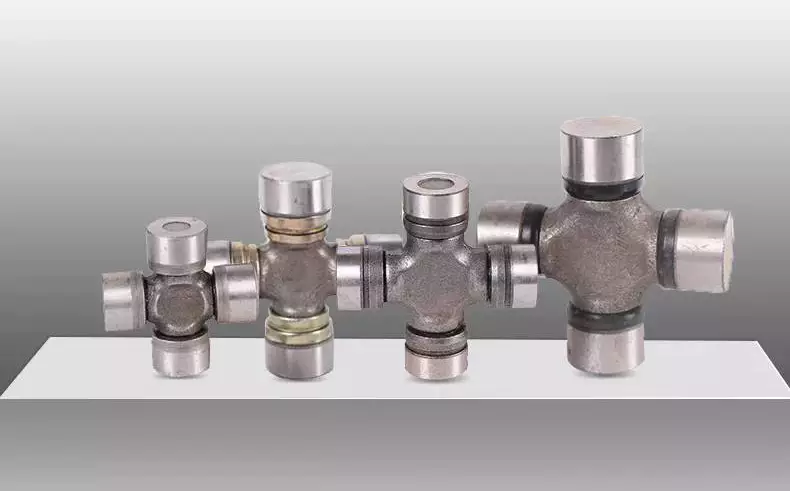 Maintenance
If your U joint starts to wear out or is in need of replacement, you'll need to take your car to a mechanic for inspection. Even if the problem isn't as severe as a U joint replacement, you should get it checked as soon as possible. By doing so, you'll prevent a failure of the driveline.
Worn universal joints can cause vibration and imbalance in a vehicle. They may sound like a wheel imbalance, and the vibration will increase as the vehicle speeds up. A U joint failure will produce constant vibration while in motion, but the vibration will cease once the vehicle slows down or stops. However, there are several things you can do to extend the life of your u-joint.
If you have a pry bar, you can use it to loosen the U-joint from the transmission or differential. It may be necessary to remove the jack stands or use a floor jack to lower the car to the floor. Then, you can lubricate the U-joint using a grease gun.
A U-joint is an integral part of a car's drive-shaft. It transfers power from the transmission to the differential. If a U-joint breaks down, it can cause the vehicle to stop running or be unable to be tow. In this case, it's vital to know what the warning signs are and take action as soon as possible.
Proper lubrication is essential to prevent premature failure of U-joints. The proper greasing helps to keep the needle bearings free of metal-to-metal grinding. Ensure you grease your u-joints at least once a year. Also, you should grease them every time you change the oil.
It is important to check all parts for looseness and play before applying grease. You should also clean the area around the U-joint to remove excess grease. If you notice any excessive wear, you should replace the U-joint. You can also use lubricant to help mask signs of excessive wear.
The primary difference between a greaseable and a non-greasable u-joint is the type of seal. The greaseable ones have hollow grease channels. Non-greasable u-joints have a pre-lubrication seal and do not have a Zerk fitting.




editor by czh2023-02-09